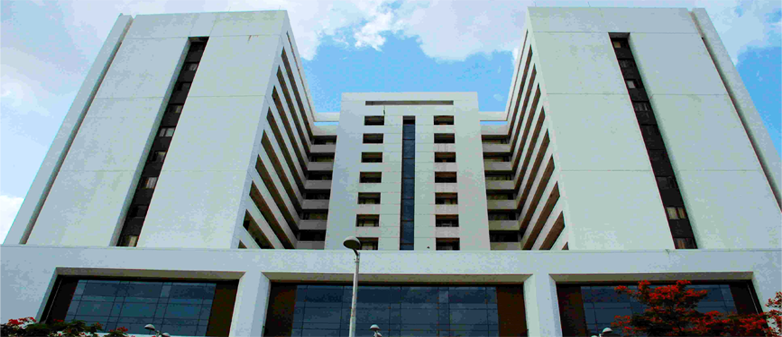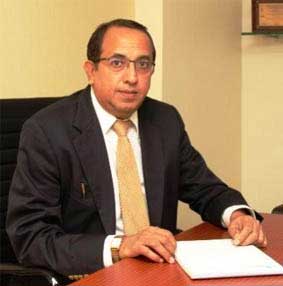 Consult Dr Ramen Goel Best Weight Loss Surgeon Bombay Hospital Mumbai India
MS - General Surgery ,
FICS , F.I.A.G.E.S , FALS
E-mail & appointment
For Fast Track Appointment and Consultation with Dr Ramen Goel
Please call
+91 9373055368
For Free Quote and Medical Opinion Please send your query on
Email
Dr Goel started his surgical career in 1988 after his post-graduation in surgery. In 1992-93, he spent 6 months in Austria for a postgraduate course in gastrointestinal surgery at the University of Vienna. He started his laparoscopy surgical practice in 1993. His interest in bariatric surgery started in 1999-2000 after observing surgeries by Dr Michel Suter at Laussane & Dr V Frering in Lyon. This started his bariatric journey as he performed the first gastric band in India in 2000. He was invited to start the bariatric surgery department at the largest private hospital, Bombay Hospital in 2002. His work has been presented at international meetings of IFSO, ASMBS & IASO in Crete, Sydney, Geneva, San Diego, Dallas, New York, Rustsu, Las Vegas, and Delhi. He completed his preceptor program of American Society for Metabolic & Bariatric Surgery (ASMBS) with Dr Mal Fobi in Los Angeles. In April 2012, Dr Goel underwent an intense training in robotic surgery at the Rothmans Hospital, Buffalo, USA. He has performed surgeries on several Bollywood personalities, leading corporate captains like Subrato Roy. Dr. Goel performs the procedure, surgery which helps in weight loss, childhood obesity and diabetes management
Fighting with Obesity
The sedentary lifestyle of Indians is the main reason behind increasing number of obese people. The food Indians eat - both traditional and modern - is high on calories. Plus, most people are inert and have absolutely no exercise in their daily routine. Apart from the lifestyle, there are reasons beyond human control as well, contributing to making India a country of obese people. Dr. Goel has performed surgery across different lifestyle strata.
Childhood Obesity
There is an 2.5% of childhood obesity in India which has taken its toll in the urban children, Dr Goel has been working with these obese children where they have acquired through excessive consumption of caloriedense food, frequent eating out and lack of physical activity are the main reasons for severe obesity in young children.
Achievements
He was the first surgeon to perform the Gastric Band and banded Gastric Bypass (Fobi pouch) surgery in India.
In 2013, he became the first Indian bariatric surgeon to receive the 'Surgeon of excellence' certification by the US-based Surgical Review Corporation.
Positions
President, All India Association for Advanced Research on Obesity (AIAARO) – 2007-09
Member, Governing Council, International Association for Study of Obesity (IASO)– 2008-10
Member, Steering Committee, Education and Management Task Force, IASO – 2008-11
Co-chief Editor, Journal of Obesity and Metabolic Research[28] Member of the National Association of Obesity Surgeons
Chairman – 5th Asia-Oceania Conference on Obesity (AOCO), Mumbai, India Honorary Associate Professor of Surgery, Grant Medical College and J.J. Group of Hospitals, Mumbai, India – 2004-10
Books and Publications
Contributed chapter on weight-loss in Women, published by Federation of Obstetric and Gynaecological society of India
Contributed a chapter on Metabolic Surgery in a book published during Masterclass held at ILFS hospital, Kolkata, 2010
Video
Interview of Dr Goel, in wich he shares about the obesity & metabolic surgery, his experience, education, research and professional achivements. Pioneer Bariatric surgeon in India. Extensive Training & Experience in India & Abroad. He performed the first laparoscopic gastric band & gastric bypass (Fobi Pouch) surgeries in India.
How to choose your Bariatric and obesity surgeon by Dr Ramen Goel
E-mail & appointment
For Fast Track Appointment and Consultation with Dr Ramen Goel
Please call
+91 9373055368
For Free Quote and Medical Opinion Please send your query on
Email
Google Map Location
Consulting Address of Dr Ramen Goel : Wockhardt Hospital
Wockhardt Hospital, 2, Red Cross St, Agripada, Mumbai, Maharashtra 400008
Tags
Dr Ramen Goel, Best Weight Loss Surgeon in India, Weight Loss Surgeon Mumbai, Dr Ramen Goel Bombay Hospital, Weight Loss Surgeon Dr Raman Goel