Stretch Marks Overview
Stretch marks are a form of skin scarring, associated with obesity, puberty, pregnancy and short term weight gain from body building and other physical activities. They tend to form when the dermis, which is the middle layer of the skin maintains its shape along with it the elasticity of the skin is stretched more than what it can tolerate. The connective fibers in the skin eventually break which causes scarring and may disrupt collagen production. This scar can be treated only through stretch mark removal.
Types of Stretch Marks:
There is only one common cause for the occurrence of stretch marks, which can be categorized in a number of ways. They emerge as red or purple lines on the skin, and the scars change color to white within a span of a few years. Two major reasons could be attributed to this as the tissue beneath the skin grows faster or because of hormones.
Signs & Symptoms:
Both men and women are susceptible to stretch marks, particularly on the arms, thighs, and biceps and lower back. Several causes can be attributed to Stretch marks treatment in India which are :
Genetics
Puberty
Body building
Ethnicity
Corticosteroids








Diagnosis and Treatment:
There are quite a number of considerations for patients that tend to undergo stretch mark removal. Patients need to have realistic expectations about the results and the desired treatment method can offer.
How do I know if I am a good candidate for Surgery to treat Stretch Marks?
While there are many candidates for stretch mark removal, Stretch Marks in India reviews of patients indicate that the most common ones are those who have given birth. Stretch marks and pregnancy usually go hand in hand. Other candidates include people who have lost a significant amount of weight and body builders who have developed significant amount of muscle mass.
Stretch Marks Procedure & Recovery & Effectiveness
Surgical stretch mark removal is the permanent procedures for stretch marks removal. Other methods like laser stretch mark removal can fade the stretch marks, and lessen their prominence but cannot remove them fully. Though it does not pose any form of risk, it remains a source of anxiety and insecurity for most of us. If patients want to remove the stretch marks completely, then surgical treatment is the evitable option.
Planning your medical trip to India is a very simple process with Cosmetic and Obesity Surgery Hospital India
You just need to fill in our enquiry form and one of our executives will contact you soon.
+91-9373055368 Call us at the given contact number for any assistance.
Complete information regarding surgery is provided on our website.
Why Opting for Stretch Marks Procedure is necessary?
Not all the process yields effective results for everyone. There are creams and lotions available in the market to remove the ugly stretch marks. Out of the various approaches laser stretch mark removal is the most radical approach available.
Why to choose an Indian Hospital for your Stretch Marks Treatments?
The hospitals in India have carved out an identity for themselves in the medical domain. Affordable stretch marks treatment India and Free Consultation Stretch Marks in India are two of the advantages of the hospitals. For this reason one can witness a mad scramble of medical tourists to India.
Our Treated Patient Experience – Ms. Bella Kessler from USA came to India for her Stretch Marks Treatment.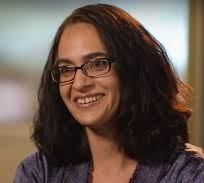 I gave birth to my second child through surgical method which meant that I had visible stretch marks on my stomach as an after effect, thus having to say goodbye to my dresses for lifetime probably. Living in a city that is a hub of beaches, it was really disheartening that I could not enjoy with my friends on their outings because I was embarrassed to show my body. I generally do not believe the doctors easily to claim to remove all the marks from the body but the Cosmetic and Obesity Surgery Group in India actually let me talk to their patients which convinced me to go ahead with the treatment. I am definitely in love my body again.
Stretch Marks Treatment Cost in India
Low cost Stretch Marks in India depend on the technique being used, and the severity of the scars being involved. Natural mechanisms like creams or lotions are generally the cheapest and least involved, but also they are least effective. Surgical treatment works out to be the most expensive, though repeated laser treatment tends to shoot up the costs.
Listen to the Voices of Our Happy Patients
Before and After


If you are really seeking for Stretch Marks Treatments, kindly fill up the form for a free consultation by our surgeons. You will be provided with thorough analysis and suggestions regarding the Stretch Marks Treatments you are seeking for.
FAQ's
Why should a patient choose Cosmetic and Obesity Surgery Hospital India?
Cosmetic and Obesity Surgery Hospital India offers the highest quality medical services and has world class facilities that boast the economical pricing, top notch hospitals and robust infrastructures. Our hospital has connections with the best cosmetic and obesity surgery hospitals at Delhi, Mumbai, Chennai, Hyderabad and other places in India. Here we have associations with well trained, qualified and experienced cosmetic and obesity surgeons who understand the needs of the patients well. They provide cosmetic and obesity treatment to their patients at a low cost. Many medical tourists who have visited India to undergo different procedures for both the cosmetic and obesity surgery are highly impressed with the commitment to quality medical services and cheaper pricing.
What can I do about stretch marks?
There are several treatment options for stretch marks. If you are serious about dealing with unwanted stretch marks, it is best to be in the care of a surgeon or dermatologist who can recommend your best options. If you go to a surgeon or dermatologist, he or she will take a detailed medical history, including medications you are taking. Some medications can cause stretch marks, and it is very important to be open and honest with your doctor. Those medications include hormones and steroids. It is important to remember that you have to stick with a treatment plan in order to get the desired effect.
What causes stretch marks, and how can I get rid of the ones on my hips and thighs?
Stretch marks commonly appear due to pregnancy, excessive weight gain and weight lifting. They occur when the skin is stretched and thinned, causing the elastic fibers to break. Many people use cosmetic creams, with ingredients such as alpha hydroxy (acids), to lessen the appearance of their stretch marks. These creams may be able to temporarily plump up the skin's surface, but unfortunately are not scientifically proven to permanently remove the stretch marks.
Dermatologic surgeons can now use lasers to remove or improve stretch marks. The heat from the laser light triggers new elastin production in the deeper layers where the stretch marks are formed. As a result, your skin will have a tighter and smoother appearance. Newly formed red stretch marks may be successfully removed with a single treatment, whereas older and deeper stretch marks may require several treatments. The procedure is quick, causes minimal discomfort, leaves no scars and is relatively inexpensive. To schedule an evaluation with a dermatologic surgeon, fill up our free consultation form.
Does laser stretch mark treatment hurt?
During laser stretch mark treatment some patients experience a slight "twanging" sensation, similar to a small rubber band being flicked against the skin. Apart from this, the treatment is painless, and the cooling "chill tip" on our laser equipment is normally all that is required to reduce any discomfort to an acceptable level. Some patients choose to apply a numbing cream prior to treatment. Following the treatment, the pain is minimal to nonexistent.
How long does laser stretch mark treatment take?
Laser treatments generally last for 30 minutes per session depending on the area being treated. A visible improvement is usually being noticeable after each 30 minute treatment
How many laser stretch mark treatments are required?
Generally 6 laser treatments are required to effectively reduce stretch marks to an acceptable appearance. The full effect of laser stretch mark treatment, will continue to appear over time as an improvement in skin texture caused by the laser stimulating the generation of new collagen deep in the dermis. You will receive advice on your own requirements during your free consultation.
How quickly will I see results?
The majority of the stretch marks shows significant improvement after just 2 treatments, but final results may not be apparent for a few months. Ongoing clinical studies have shown that patients treated achieved an average improvement of between 51% and 75% in the appearance of their stretch marks.
How long does recovery take?
The treatment is non-invasive with virtually no recovery time necessary; you can resume your normal activities immediately after treatment, although it is recommended that you avoid strenuous exercise for the first 24 hours after laser vein treatment.
Are there any side effects?
Some redness or skin lightening may appear, but this generally disappears within a few hours.
Can stretch marks be prevented?
Between 75% and 90% of women develop stretch marks to some degree during pregnancy, usually during the sixth or seventh month as that is when skin tends to be subjected to higher levels of stretching forces. The application of massage and cream may result in fewer stretch marks appearing, but has not been proved to stop stretch marks occurring entirely.
What treatments are available for stretch mark reduction?
Various treatments are available for the purpose of improving the appearance of existing stretch marks, including laser treatments, dermabrasion, prescription retinoids and surgery (tummy tuck).
What can laser treatment do to improve the appearance of red stretch marks?
Laser treatment can help improve the look of red, brown and white stretch marks, and whilst some stretch marks may not disappear entirely, their appearance is significantly improved, along with an improvement in skin texture, making them look much less noticeable. Laser light is highly effective on red stretch marks, reducing redness by sealing the blood vessels and diminishing the inflammation that causes it in the first place. Lasers also encourage collagen growth and some elastin remodeling which improves the look of the skin between 40 – 60%.
What can laser treatment do to improve the appearance of white stretch marks?
Laser light also improves white stretch marks. If skin texture is a problem, best results will be seen with a monthly treatment program, with 30-50% possible improvement in the appearance of white stretch marks.
How effective is laser treatment for stretch mark reduction?
A recent study in the journal Dermatologic Surgery showed laser treatment gave "good and very good" subjective improvement in stretch marks in 33 of 37 patients. Immediately after a course of 6-weekly treatments, nearly 40% of all patients enjoyed an improvement in the appearance of their stretch marks of between 25-50%. The long term effect (6 weeks later) showed that over 26% of all patients' stretch marks improved by 51-75% and nearly 6% of all patients' stretch marks improved by over 75%. None of the patients were assessed as having no improvement in the appearance of stretch marks. Patient satisfaction was also measured and 65% of patients reported they were very satisfied with the treatment, 23% were satisfied and 12% were slightly satisfied.
What are stretch marks?
Stretch marks are a form of skin scarring caused by tearing of the dermis, often the result of the rapid stretching of the skin associated with rapid growth. Stretch marks may also be influenced by hormonal changes associated with puberty, pregnancy or muscle building. Stretch marks first appear as reddish brown or purple lines that gradually fade to a lighter shade. They can appear anywhere on the body, but are most likely to appear in places where larger amounts of fat are stored. Most common places are the abdomen, breasts, upper arms, underarms, back, thighs (inner & outer), hips and buttocks.
What causes stretch marks?
The hormones responsible for the development of stretch marks affect the dermis by preventing the fibroblasts from forming collagen and elastin fibers, necessary to keep rapidly growing skin taut. This creates a lack of supportive material, as the skin is stretched and leads to dermal and epidermal tearing. Skin subjected to more stretching force than it can handle will tear. Hormonal changes and genetics influence the skin's capacity to withstand stretching forces, as do diet and exercise.
How common are stretch marks?
Between 75% and 90% of women develop stretch marks to some degree, especially during pregnancy. Teenage mothers-to-be are at highest risk of developing severe stretch marks. Stretch marks may diminish over time, but, without outside intervention; such as laser treatment; generally do not disappear completely.
Can men get stretch marks?
Not just women, but men can also develop stretch marks, especially, those who are overweight, have lost weight after being overweight, or if they work out a lot and build muscle mass that stretches the skin and produces a tear in the dermis. Stretch marks in men have also been linked to the use of steroids.
Can I choose my own hotels according to my budget?
You can most definitely choose hotels as per your convenience to you and your budget.
Can I speak with the doctor before I come to India for treatment?
You can talk to the doctor and satisfy all your medical queries. You can also send us your queries for answers from the top doctors.
What modes of payment are accepted for getting treatment in India?
We accept different methods of payment like, cash, plastic cash, via net banking, etc.
How will I get an Indian Medical Visa?
To know about the procedure of getting an Indian Medical Visa, please go to our website where you will find all the details regarding the initial procedure. You can also send us a query regarding the same.
I can only speak my native language?
Many hospitals in India have language translators to help you communicate better and effortlessly with the doctors and medical staff.
Tags