What is the Cost of Mommy Makeover Surgery with Top Hospitals and Top Surgeons in India?
The average cost of the Mommy Makeover Surgery is very high in western countries.
India is known worldwide for its advanced medical facilities and promising technology for Mommy Makeover Surgery. Many of the best hospitals for Mommy Makeover Surgery can be found in India.
Mommy Makeover Surgery cost in India is much less when compared to any other countries. Also the cost of Mommy Makeover Surgery in India is substantially lower than other developed countries of the world.
Various deciding factors could determine the price of Mommy Makeover in India. These can be broadly classified as Hospital, Medical Team or Patient Dependent factors.
Hospital Factors
Type of the hospital (Government/Trust/Private).
Use of insurance, type of insurance or self paid.
Accreditation of the facility
Reputation and brand value of the hospital.
Medical Team Factors
Technology / Approach Used
Surgery Type
Type of Anesthesia or Sedation
Qualification / Expertise of the specialist
Extent of the surgery needed
Patient Factors
Patient's diagnosis
Patient's general health
Room Category selected by the patient
Other treatment required by the patient in conjunction
The LIST of AVERAGE COST of the Mommy Makeover Surgery across TOP 15 cities in India in Indian Rupee (INR) is as follows –
| City | Lowest Cost | Average Cost | Highest Cost |
| --- | --- | --- | --- |
| New Delhi | 2,10,000 | 2,90,000 | 3,70,000 |
| Mumbai | 2,25,000 | 3,00,000 | 3,75,000 |
| Chennai | 2,35,000 | 3,20,000 | 3,90,000 |
| Bangalore | 2,40,000 | 3,35,000 | 4,00,000 |
| Hyderabad | 2,45,000 | 3,40,000 | 4,15,000 |
| Ahmedabad | 2,50,000 | 3,50,000 | 4,75,000 |
| Nagpur | 2,00,000 | 2,75,000 | 3,50,000 |
| Pune | 2,25,000 | 3,00,000 | 3,75,000 |
| Gurgoan / Gurugram | 2,10,000 | 2,90,000 | 3,70,000 |
| Kolkata | 2,50,000 | 3,50,000 | 4,75,000 |
| Chandigarh | 2,45,000 | 3,40,000 | 4,15,000 |
| Jaipur | 2,35,000 | 3,20,000 | 3,90,000 |
| Noida | 2,10,000 | 2,90,000 | 3,70,000 |
| Kerala | 2,45,000 | 3,40,000 | 4,15,000 |
| Goa | 2,50,000 | 3,50,000 | 4,75,000 |
Contact Us for a FREE No Obligation Quote & Opinion for Mommy Makeover in India
Our Hospitals Network and Surgery Group are available in 15 cities of India for our patients to access. Kindly fill up the form for a free opinion from our expert team. We shall get you a Free, No Obligation Opinion from India's best Surgeons and best Hospitals in India. NO CHARGES LEVIED
Special ALL SERVICES INCLUSIVE Packages available for INTERNATIONAL PATIENTS
Mommy Makeover Overview
Mommy Makeover in India is a procedure which is a combination of cosmetic procedures that restores your pre pregnancy appearance. The onus is on the breasts and the abdomen and a typical makeover may include breast augmentation or liposuction of the arms, legs, etc.  The term mummy makeover may be new in India but it has a successful track record.
How to get started
Planning your medical trip to India is a very simple process with Cosmetic and Obesity Surgery Hospital India
You just need to fill in our enquiry form and one of our executives will contact you soon.
+91-9373055368 Call us at the given contact number for any assistance.
Complete information regarding surgery is provided on our website.
How do I know if I am a good candidate for the Mommy Makeover Procedure?
Mommy Makeover in India reviews points out to the fact that the common candidates are someone with:
If the pregnancy has had negative effects on the shape and size of the breasts
If the pockets of fat on your arms, thighs and abdomen do not improve with diet and exercise
If you are distressed about the stretch marks and the sagging tummy
If you have good health, have realistic expectations about the surgery, then you are more than likely to be a good candidate for this procedure. In a sense it is a surgical make over to renew and refresh your body after childbirth.
Mommy Makeover Procedure & Recovery
It is not a procedure, but a descriptive term. The first step is to get in touch with your surgeon and decide on the procedures which you need to undergo. There are a host of options which you can consider in this regard as:
If you choose to opt for breast augmentation, then you will need to choose between silicon and saline breast implants or possibly fat grafting. Depending upon the size and the shape you are trying to achieve the surgeon will put forth their recommendations during Free Consultation Mommy Makeover in India
If you prefer to opt for liposuction, the surgeon will update you with the latest technologies in the business
In any form of Mommy Makeover surgeries, the preference of the candidate will be on top most of the agenda as far as incision placement is concerned.
Every effort will be made to keep the incisions as small as possible. The plastic surgeons are expert in doing them.
How effective is Mommy Makeover?
Mommy Makeover as a host of advantages which one can hardly afford to ignore. They are:
Restores a flat tummy along with a youthful burst
Makes you confident and you have a youthful appearance
Your clothes will fit you better.
Based on the experience and the skill sets of your surgeon they will pose a serious of questions. This is based on training and their years of experience in this field. The questions are likely to be:
The financial investment in the procedure
Your expectations from the surgery
How will you prepare for the surgery
What sort of experience you are likely to encounter after the surgery.
Why Opting Mommy Makeover is necessary?
Pregnancy is a unique experience unlike any other facet. Though some of the physical changes can be reversed with experience, but they are somewhere surgery is the only option. If you are selecting to restore back your original shape and size, then Low cost Mommy Makeover in India is the only option which is left.
When you are undertaking this surgery you are making an investment in your appearance, confidence along with improving your quality of life. The cost can be significant, but the advantages of it offset it for sure.
Our Treated Patient Experience – Mrs. Garcia Rodriguez from Spain came to India for her Low Cost Mommy Makeover Surgery.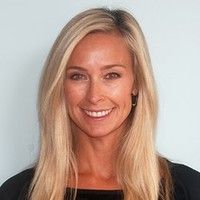 The best cosmetic surgeon from the group of cosmetic and obesity surgeons of India treated me for mommy makeover. I was desperate to remove all the signs of ageing and this was professionally and flawlessly done by my doctor. He was a real master in his surgery who actually took all the patience and knowledge to give me a complete makeover. He was empathetic and understanding as well. Furthermore, the entire team of this group is compassionate, fun loving and caring.
Why to choose an Indian Hospital for your Mommy Makeover?
Affordable Mommy Makeover in India can only be performed in the accredited hospitals. There should be a freestanding ambulance facility or an office based surgical suite. The surgeon will spell out on how long the procedure will last based on the procedures one is planning to undergo:
One will be given a dose of medicines so that they are comfortable during the surgical procedure. Local anesthesia with sedation might work out to be a good option.
To enhance the safety process during the course of the surgery, various monitors will be incorporated to check the heart and the blood pressure.
Once the process as began, the surgeon may adopt a combination of techniques or change the process to achieve the best result. It is important that one feels comfortable and let the doctor take these decisions.
After surgery one will be taken to a recovery area where they will be closely monitored. Before you leave for the home you should be comfortable dressing and resetting the drains.
One can go home the same day after the surgery, unless the surgeon has alternative plans in mind.
Listen to the Voices of Our Happy Patients
Before and After


If you are really seeking for Mommy Makeover, kindly fill up the form for a free consultation by our surgeons. You will be provided with thorough analysis and suggestions regarding the Mommy Makeover you are seeking for.
How many patients underwent Mommy Makeover Surgery in India in the last 5 years?
In recent years, India has emerged as a medical hub for patients looking for affordable, accessible and efficient low cost Mommy Makeover Surgery.
An average increase of 15 to 20 percent annually has been observed in the number of patients in the last 5 years.
The Indian Mommy Makeover Surgery hospitals deliver advanced health care and highest quality services backed by elaborate infrastructure and lower treatment cost.
Here are the approximate figures of the patients underwent Mommy Makeover in the last 5 years in India –
Are you looking for affordable cost of Mommy Makeover Surgery in Top Hospitals of India?
Please consult us to Get free quotes, opinions from Top Hospitals and Best Surgeons of India for Mommy Makeover Surgery at Affordable Prices.
Special ALL SERVICES INCLUSIVE Packages available for INTERNATIONAL PATIENTS
Tags
mommy makeover in India, Affordable Hospital for Mommy Makeover Surgery in India, Best Hospital for Mommy Makeover Surgery India, Cheapest Price mommy makeover surgery India, Best Surgeons Mommy Makeover Surgery in India, Cost Benefits of Mommy Makeover Surgery in India, free consultation for mommy makeover, Low Cost Mommy Makeover Surgery in Ahmedabad, Nagpur, Pune, Gurgoan / Gurugram, Kolkata, Low Cost Mommy Makeover Surgery in Chandigarh, Jaipur Noida, Kerala, Goa, Low Cost Mommy Makeover Surgery in New Delhi, Mumbai, Chennai, Bangalore, Hyderabad
FAQ's
Why should a patient choose Cosmetic and Obesity Surgery Hospital India?

Cosmetic and Obesity Surgery Hospital India offers the highest quality medical services and has world class facilities that boast the economical pricing, top notch hospitals and robust infrastructures. Our hospital has connections with the best cosmetic and obesity surgery hospitals at Delhi, Mumbai, Chennai, Hyderabad and other places in India. Here we have associations with well trained, qualified and experienced cosmetic and obesity surgeons who understand the needs of the patients well. They provide cosmetic and obesity treatment to their patients at a low cost. Many medical tourists who have visited India to undergo different procedures for both the cosmetic and obesity surgery are highly impressed with the commitment to quality medical services and cheaper pricing.
What is a Mommy Makeover?
Mommy Makeover" is a term used to describe rejuvenation of the breasts and abdomen. The goal is to address some of the common physical changes that can occur following pregnancy. On the breast, these most commonly include sagging and deflation. On the abdomen, it is often excess skin with stretch marks and bulging.
Who is a good candidate for a Mommy Makeover?
A woman in overall good health who has completed her childbearing.
What can I expect in my initial consultation?
Your plastic surgeon will ask about your general medical history and examine your areas of concern. This is the opportunity for you to discuss what bothers you. Together, you will devise a treatment plan that addresses your concerns and is surgically feasible.
Is the Mommy Makeover done all at one time?
It can be done in one or two stages, depending on how many areas need to be addressed.
What are the different options for a Mommy Makeover?
It is some combination of the following: breast lift, with or without augmentation; breast reduction, abdominoplasty (also known as a tummy tuck), mini-abdominoplasty (mini tummy tuck); and liposuction.
What happens during the Mommy Makeover surgery?
The breasts are lifted. If there is volume loss from pregnancy and breast feeding, this can be remedied with the addition of a breast implant. Alternatively, if the breasts are excessively large and causing discomfort, the size may be reduced. In an abdominoplasty, the abdominal muscles are tightened to strengthen the midsection and narrow the waist. Lastly, the excess lower abdominal skin with stretch marks is removed.
Can I have more kids after my Mommy Makeover?
If more children are planned in the near future, it is better to wait, especially on the abdominoplasty. Additional pregnancies are possible following abdominoplasty. However, the final result may not be as good if the tissues are stretched again with another pregnancy.
Will a caesarean section or hysterectomy affect Mommy Makeover results?
No, the incision for the abdominoplasty is at the same level on the lower abdomen. Some women have bothersome extra skin that hangs over their caesarean section or hysterectomy incision. An abdominoplasty can remove this scar and skin in order to smooth the contour.
When is the best time to have a Mommy Makeover?
When childbearing is complete and a stable weight has been achieved. Significant weight gain or loss after surgery may diminish the final result.
I have a hernia. Can an abdominoplasty be done at the same time as the hernia repair?
Hernias at the belly button are very common in women who have had multiple pregnancies or twin/triplet pregnancies. These hernias can be addressed by a general surgeon during the same operation. This combined procedure allows the patient to have a single recovery. Our Plastic and Reconstructive Surgery Division and General Surgery Division work closely to assist patients with this.
What are the risks of Mommy Makeover surgery?
The risks are similar to most major operations. They include wound healing, bleeding, infection, and seroma (fluid collection) formation.
What will prepare me for surgery?
The best way to prepare for an operation is to understand why you are having the operation, what exactly will be performed, and what your results are likely to be. If there are medical issues such as high blood pressure or diabetes, these should be well controlled prior to surgery. Smokers need to stop smoking in order to decrease the risk of wound healing issues. All patients should be nicotine free for at least six weeks prior to and after surgery.
Where are the incisions?
The incisions will depend upon the procedures chosen and the techniques utilized by your surgeon. In general, for a breast lift, there is a circular incision around the areola which is carried straight down toward the fold under the breast. It is sometimes called a "lollipop" scar, as this is the shape. Placement of an implant (augmentation) can be done through this same incision if needed. For the abdominoplasty, there is a linear incision from hip bone to hip bone, which can be hidden under the bikini line. Depending on the type of abdominoplasty, there may or may not be a circular scar around the belly button, as well.
Will I have scars?
Yes, it is not possible to perform these operations without making incisions and leaving scars. Once the incisions are fully healed, your plastic surgeon will instruct you as to how to minimize the scars and help them fade over time. With careful operative technique and attention to scar management post-operatively, it is our goal to have the finest, smallest scar as possible.
What can I expect after surgery?
Depending on the types of surgeries chosen and whether the breast, abdomen, or both are addressed, recovery times will vary. You may go home the same day. Alternatively, your plastic surgeon may recommend an overnight stay if extensive surgery was performed, or if you have other medical issues. Recovery can range from one to four weeks in most cases. Most patients are elated with their new and improved contours after surgery.
When can I resume normal activities after Mommy Makeover?
It is helpful to have friends and family available to assist you in caring for children for the first week after surgery. Recovery can range from one to four weeks in most cases.
How long do I need off from a desk job after a Mommy Makeover?
Two to four weeks is the average. Some women feel better sooner and choose to return to work one week after surgery. Patients are asked to refrain from heavy lifting for one month.
How much does a Mommy Makeover cost?
Cost varies by location and consists of three components: professional fee for the surgeon, professional fee for anesthesia, and the cost of the operating room. Insurance companies do not cover the costs associated with these operations. They are considered cosmetic procedures. Most plastic surgeons have financing plans available. The one exception is breast reduction. If the breasts are very large, causing shoulder, back, and neck pain, the insurance company will often cover breast reduction surgery to alleviate these symptoms. You should check with your plastic surgeon to see if you would be a candidate for a breast reduction, and the surgeon can work with you and your insurance company.
What is the difference for patients who have a Mommy Makeover at Cosmetic and Obesity Surgery Hospital India?
All of our plastic surgeons are board certified in plastic surgery. This certification is relevant because many physicians who are not trained in plastic surgery are now doing "cosmetic surgery." These physicians have not received the approved education, nor have they completed an examination process designed to assess the knowledge, experience, and skills required to provide high-quality patient care in plastic surgery. Women may put themselves at greater risk when using these non-certified physicians, many of whom are not even surgeons. The results of their work may be disappointing, even disfiguring, or lethal.
How will I get an Indian Medical Visa?
To know about the procedure of getting an Indian Medical Visa, please go to our website where you will find all the details regarding the initial procedure. You can also send us a query regarding the same.
Can I choose my own hotels according to my budget?
You can most definitely choose hotels as per your convenience to you and your budget.
Can I speak with the doctor before I come to India for treatment?
You can talk to the doctor and satisfy all your medical queries. You can also send us your queries for answers from the top doctors.
What modes of payment are accepted for getting treatment in India?
We accept different methods of payment like, cash, plastic cash, via net banking, etc.
I can only speak my native language?
Many hospitals in India have language translators to help you communicate better and effortlessly with the doctors and medical staff.