What is a Arm Lift?
Without proper diet and regular exercise, our body expands to accommodate that extra weight. Our skin stretches to its limit and sometimes when it reaches far beyond its limit, the appearance of stretch marks occurs. So what exactly happens when we lose all that unwanted fat and extra weight? Our skin may never return to the same state as it was before it expanded way beyond its limit. The result of a massive weight loss is loose skin in some of our body parts particularly in the arm area.
The arm is the most exposed part of the loose skin after massive weight loss. Others may be forced to hide these areas to avoid embarrassment by wearing long sleeves. We don't want anyone to see our flabby and shaky loose skin in our arms, do we? Sometimes drooping and saggy arms are not caused by excessive weight loss. They can also result from natural heredity and old age.
When exercise can no longer tone our skin because it has already lost its elasticity, the only solution for the sagging arm area is brachioplasty or more popularly known as the arm lift. It is a surgical procedure that redefines the under portion of the upper arm, particularly from the underarm area down to the elbow part. By surgically reducing the excess skin and fat between the underarm and the elbow and reshaping your arm for smoother skin and smoother contour, your upper arms becomes more toned and proportionate in appearance. This is the main purpose of an arm lift or brachioplasty. Probably, the only downside of this kind of cosmetic procedure is the scar left on the inside of your upper arm. This is less visible though because it is partly hidden unless you raise your arms.
The arm lift procedure will depend on how severe your arm's loose skin is. When the amount of loose skin is mild, the arm lift procedure only tightens the excess skin from the armpit area. This will leave a very well-concealed scar in the armpit. Otherwise, if the excess skin is relatively large in size, the arm lift procedure will need to make an incision from the armpit to the inside of the arm near the elbow part. This classic surgical procedure will result in a long scar. If there are some excess fat that needs to be vacuumed, a liposuction procedure can be included in the arm lift procedure.
Also known as brachioplasty, an arm lift reshapes the upper arm, from the underarm region to the elbow. An arm lift can lift and tighten up loose skin in the upper arms.
Candidacy
The best candidates are those patients that have a steady weight and are healthy. They cannot have any diseases that may compromise their health or the healing process. It is also very important that they are non-smokers, and that they keep clear and realistic goals to improve their looks.
Planning your medical trip to India is a very simple process with Cosmetic and Obesity Surgery Hospital India
You just need to fill in our enquiry form and one of our executives will contact you soon.
+91-9373055368 Call us at the given contact number for any assistance.
Complete information regarding surgery is provided on our website.
Procedure
An arm lift usually takes one to three hours to perform, depending on the extent of the surgery. In most cases it will involve general anaesthesia. For some people with small amount of flab liposuction might suffice, however, most patients also require incisions.
If you only have a small amount of extra skin located near the armpit you might only need a minimal incision arm lift. If you more excess skin you might need an incision that runs from the elbow, along the armpit and sometimes onto the side of the chest. Once the excessive skin is trimmed and tightened, stitches and absorbable sutures will keep the incision in place.
One to two weeks after the surgery the stitches will be removed. Although it has remarkable and quick, visible results, there are also complications associated with arm lifts as with any surgical procedures. Some risks of arm lift include risk of contracting infections, scarring, loss of sensation, or bruising from abnormal built up of blood vessels.
Recovery
The result will be visible immediately, although there will be some swelling and bruising. You will probably feel some pain and discomfort after the surgery, and should therefore ask your surgeon for pain medication. The swelling will peak after about 4 days, and will thereafter slowly disappear. One week after the surgery the stitches are removed, and after approximately the same amount of time you will be able to shower. Most patients are able to go back to work two to three weeks after the arm lift procedure. You should avoid strenuous exercise and heavy lifting for 4-6 weeks.
Risks
As with all surgeries, there is a possibility of complications, for arm lifts these includes:
infection
anaesthesia risks
scarring
swelling
loss of sensation
hematomia
How Long Do The Results Last?
The results achieved with this procedure are long-lasting as long as you keep a steady weight and carry a healthy lifestyle regarding physical activity. Anyway, time will affect the results, though not in the same way as if you hadn't done the surgery.
Alternatives
Another option to be considered for those patients that do not posses too much adipose tissue or flaccidity is the ultrasound or laser liposuction. These provide a greater skin retraction, which may be beneficial for these patients.
After Care
An arm lift procedure is a rather major operation and therefore, it is advisable to take one or two weeks off work to recover. Try to avoid lifting heavy objects or doing any taxing activities. Naturally, moderate exercise is beneficial to your recovery as it promotes good circulation.
Why Choose Cosmetic and Obesity Surgery Hospital India for Arm Lift?
Cosmetic and Obesity Surgery Hospital India offers the highest quality medical services and has world class facilities that boast the economical pricing, top notch hospitals and robust infrastructures. Our hospital have connections with the best cosmetic and obesity surgery hospitals at Delhi, Mumbai, Chennai, Hyderabad and other places in India. Here we have associations with well trained, qualified and experienced cosmetic and obesity surgeons who understand the needs of the patients well. They provide cosmetic and obesity treatment to their patients at a low cost. Many medical tourists who have visited India to undergo different procedures for both the cosmetic and obesity surgery are highly impressed with the commitment to quality medical services and cheaper pricing.
Our Treated Patient Experience – Ms. Lynette Wilde from UK came to India for her Arm Lift Surgery.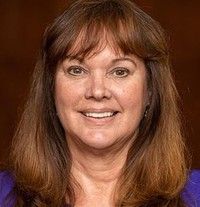 Regular exercise, dance routines, gym visits and strict control on diet – I had done almost everything for 2 years to get my sagging upper arms in shape but it seemed to be a more difficult task than losing the fat on my stomach. I had almost given up the hope when I decided to go for the arm lift surgery as the last resort and contacted Cosmetic and Obesity Surgery Group in India as recommended by my friend who had undergone a similar surgery few months ago to enquire regarding the same. The doctor was so prompt and positive while answering all my questions that I got all my lost hopes back in the first conversation. I couldn't have found a better doctor for my surgery than the one in India.
Cost of Arm Lift in India
The average arm lift cost is only a fraction compared to the price of other cosmetic surgery procedures. Arm lift surgery in India is available at a very affordable price.The cost of arm lift surgery varies with the type of facility and the country you choose to get the procedure done. Low cost arm lift surgery in India has become the preferred choice for many people around the world.
Listen to the Voices of Our Happy Patients
Before and After


If you are really seeking for Arm Lift, kindly fill up the form for a free consultation by our surgeons. You will be provided with thorough analysis and suggestions regarding the Arm Lift you are seeking for.
FAQ's
What is arm lift or brachioplasty?
It is the medical term for an arm lift. It means arm (brachio) reshaping (plasty).
What is done in arm lift surgery?
The excess upper arm tissue, sometimes referred to as a "bat wing," is removed during brachioplasty. This is done using direct excision (removal by cutting) or a combination of liposuction followed by direct excision.
Is liposuction always done as well?
Depending on the level of correction needed, liposuction may be required to achieve the final desired contour.
Is arm lift surgery painful?
There is discomfort associated with all body contouring procedures. Most patients report that the pain is very tolerable. The great majority of patients are off of prescription pain medicine by a few days after surgery.
What type of anesthesia is used for arm lift surgery?
Arm lifts are usually performed in the operating room under general anesthesia. Additionally, many surgeons inject additional local numbing medicine in the surgical area while you are asleep to provide additional postoperative pain control.
Where is the incision made?
The incision will depend upon how much tissue needs to be removed and whether the tissue is near the armpit or lower down on the arm. The traditional vertical incision goes from the armpit to the elbow. If the excess tissue is limited to the top of the upper arm, you may be a candidate for a short-scar arm lift with a crescent-shaped incision in the armpit area.
Is there any scarring with arm lift surgery?
Yes, there is scarring associated with all body contouring procedures. Many physicians and patients believe this is the biggest downside to an arm lift.
Where is the scar?
In a standard arm lift, the scar is a straight line from the armpit to the elbow. It is placed along the inside of the arm. However, it can still be visible in short sleeve shirts and tank tops. In the short-scar arm lift, the scar is a curved line that can be hidden in the armpit.
How long does it take for the scar to heal?
Initial scar healing takes approximately two weeks. After that time, your surgeon will work with you on scar management, including massage and topical therapies to minimize its appearance.
Who is a good candidate for an arm lift?
A patient in overall good health, who has been weight stable for at least one year and desires to improve the contour of their upper arms.
What can I expect in my initial consultation?
Your plastic surgeon will ask about your general medical history and examine your areas of concern. This is the opportunity for you to discuss what bothers you. Together, you will devise a treatment plan that addresses your concerns and is surgically feasible.
What will prepare me for surgery?
The best way to prepare for an operation is to understand why you are having the operation, what exactly will be performed, and what your results are likely to be. If there are medical issues such as high blood pressure or diabetes, these should be well controlled prior to surgery. Smokers must stop smoking in order to decrease the risk of wound healing issues. All patients should be nicotine-free for at least six weeks prior to and after surgery.
What are the risks of arm lift surgery?
The risks are similar to most major operations. They include wound healing issues, poor scarring, bleeding, infection, and seroma (fluid collection) formation. In order to prevent fluid accumulation, your surgeon may leave a small drain in place for a few days. In addition, he or she may place your arms in compression garments (similar to ACE wrap sleeves) right in the operating room, which you will wear during your initial recovery.
When can one return to normal activities? Exercising?
Most patients are able to resume their daily routines within two weeks. It takes about four to six weeks to return to your exercise regimen.
Can other procedures be done at the same time?
Yes, short procedures can be combined with an arm lift. In order to maintain the highest level of patient safety, we limit the number of body contouring procedures that can be done at once, in order to limit time under anesthesia.
How much does arm lift surgery cost?
Cost varies by location and consists of three components: professional fee for the surgeon, professional fee for anesthesia, and the cost of the operating room. Insurance companies generally do not cover the costs associated with these operations. They are considered cosmetic procedures. Most plastic surgeons have financing plans available.
Can I choose my own hotels according to my budget?
You can most definitely choose hotels as per your convenience to you and your budget.
Can I speak with the doctor before I come to India for treatment?
You can talk to the doctor and satisfy all your medical queries. You can also send us your queries for answers from the top doctors.
What modes of payment are accepted for getting treatment in India?
We accept different methods of payment like, cash, plastic cash, via net banking, etc.
How will I get an Indian Medical Visa?
To know about the procedure of getting an Indian Medical Visa, please go to our website where you will find all the details regarding the initial procedure. You can also send us a query regarding the same.
I can only speak my native language?
Many hospitals in India have language translators to help you communicate better and effortlessly with the doctors and medical staff.
Tags