Profile
Dr. Vipul Nanda is a renowned plastic surgeon at Artemis Hospital, Gurgaon With over 23 years of experience, he is one of the most coveted surgeons in the field of Plastic & Cosmetic Surgery in India. Dr. Nanda completed his MBBS & MS from AIIMS & M.Ch from PGI Chandigarh. Further he did his MRCS from the UK and undertook advanced fellowships under the world leaders in cosmetic and plastic surgery in the UK, Spain, Japan and the USA. Dr. Vipul Nanda Best Plastic surgeon at Artemis Hospital Gurgaon holds a rare honour of being a fellow of British Association of Plastic Surgeons and International Scholar of the American Society of Plastic Surgery. Contact Dr. Vipul Nanda Reconstructive surgery expert in India by filling up the consultation form on our website. Get instant appointment with Dr. Vipul Nanda Plastic surgeon Contact number.
An active member of various renowned organizations across the globe, his area of interests lies in the non-surgical treatments such as Mesotherapy, Botox, Laser, Filler, Dermabrasion, etc. To book an appointment with Dr. Vipul Nanda Plastic Surgery Specialist in Gurgaon, send your query to Best Plastic surgeon Dr. Vipul Nanda Email Address. Get fast track reply from the Best doctor for Plastic Surgery in India.
Education
MBBS from All India Institute of Medical Sciences (AIIMS), 1991
MS from All India Institute of Medical Sciences (AIIMS), 1994
MCh, Post Graduate Institute of Medical Education and Research, Chd (PGI), 1997
MRCS, UK
Fellowship, USA
Specialization
Cosmetic & Plastic Surgery
Skin Rejuvenation
Abdominoplasty
Facial Rejuvenation
Hair Transplant
Body Contouring and Breast Enhancement
Reconstructive Surgery
Dr. Vipul Nanda's Association with Artemis Hospital, Gurgaon
At Artemis Hospital, Gurgaon the Plastic, Reconstructive and Cosmetic Surgery is performed to correct the facial and body abnormalities caused by birth defects, disease, aging, or trauma. It includes a variety of fields such as surgery for clefts, cosmetic surgery, hand surgery, craniofacial surgery, microsurgery and burn surgery. Fix an instant appointment with Dr. Vipul Nanda Director of Plastic surgery in Artemis Gurgaon on our website. Consult Dr. Vipul Nanda plastic and cosmetic surgeon in Gurgaon by filling up the consultation form.
Video
Memberships & Associations
Dr. Vipul Nanda, Best cosmetic and plastic surgeon in India talks about How to Look Gorgeous and Flawless During Pregnancy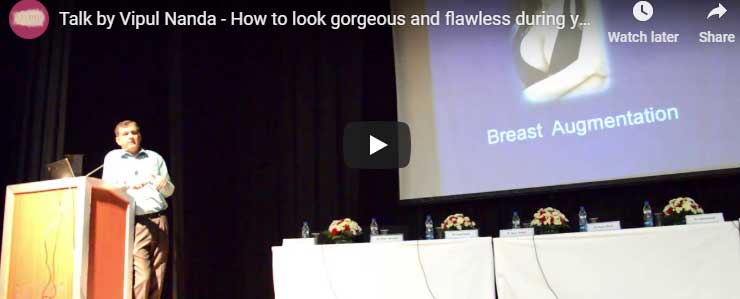 REQUEST APPOINTMENT
Previous Experience
20+ years experience in Aesthetic and Reconstructive Surgery in India, Spain, Japan, U.K. & USA
Head Cosmetic & Plastic Surgery, Artemis Hospital, Gurgaon, NCR Delhi
Senior Specialist, Plastic Surgery, Ministry of Health, Oman
Senior Faculty Plastic Surgery, PGI, Chandigarh
Fellow Microsurgery & Hand, Japan
Memberships & Associations
Member of the Royal College of Surgeons, UK
International Scholar of the American Society of Plastic Surgery
Fellow of British Association of Plastic Surgeons
International Society of Aesthetic Plastic Surgeons
National Academy of Medical Sciences, India
Oculoplasty Assoc of India
Indian Society of Cleft lip, Palate & Craniofacial anomalies
Indian Society Facial Plastic and Reconstructive Surgery
Honors and Rewards:
National Talent Search Exam Scholarship, 1984 to 1994
Atm Prakash Gold Medal for Best Graduate in Surgery, AIIMS, 1991
Senior Research Associate, AIIMS 1997 (Dr R Khazanchi)
Fellowship in Cosmetic Surgery, Spain, 1998 (Dr Javier de Benito)
Fellowship in Microsurgery, Japan, 1999 (Dr Kazuteru Doi)
Fellow of British Association of Plastic Surgeons, 2000 (Great Ormond St Hospital, London – Dr Brian Sommerlad)
MNAMS – Membership of National Academy of Medical Sciences, India, 2006
International Scholar American Society of Plastic Surgeons/ American Society Maxillofacial Surgeons, 2006
MRCS – Membership of Royal College of Physicians & Surgeons, Glasgow, UK, 2009
Consulting Address of Dr Vipul Nanda Artemis Hospital Gurgaon
Dr. Vipul Nanda , Geo:
28.566772
,
77.229194
Tags
QUICK ENQUIRY
Dr. Vipul Nanda