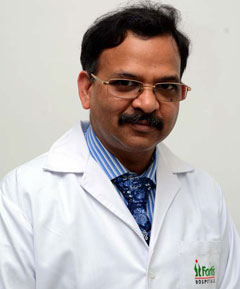 0 Comments
October 24, 2016
by newThemeHospital
Dr. Anupam Golash
M.B.B.S.
Plastic / Cosmetic Surgery
Contact Number: +91-9373055368
Dr. Anupam Golash, M.B.B.S
18+ Years Of Experience
Consultant – Fortis Hospital Anandapur, Kolkata
Plastic / Cosmetic Surgery
Qualifications
• FRCS (Plastic Surgery)-1999
• Dip. Plastic Surgery-Royal College of Surgeons and British Association of Plastic Surgeons-1997
• FRCSED-1993
• M.S (Gen. Surgery)-1993 Medical College Calcutta
• Dip N.B-1992
• M.B.B.S-1988-Medical College Calcutta
View Profile
Dr. Anupam Golash is an eminent Plastic Surgeon with more than 18 years of experience in the field of Plastic Reconstructive Surgery and its allied subspecialties both in India and UK.
His areas of special interest includes: Re-implantation Surgery, Microvascular reconstruction, Brachial plexus and peripheral nerve surgery, Hand Surgery, Cleft Surgery, Cosmetic Surgery.
Dr. Golash was previously attached as a visiting consultant with the following Hospital since 2000:
• Apollo Glengales Hospital
• Calcutta Medical Research Institute
• AMRI
• Westbank Hospital
• Woodlands Medical Centre
He has won National Test Search Scholarship-1983 and Jagadish Bose National Science Talent Scholarship-1983.