Overview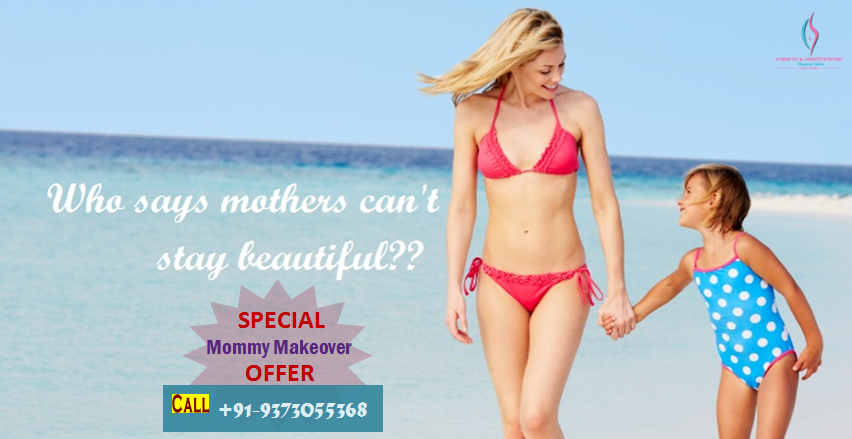 Women always have to bear the brunt of pregnancy and child birth without any option to reverse the physical effects of it. Their bodies are built to accommodate and give birth to babies, unfortunately the process of pregnancy and childbirth has a large impact on the body – breasts enlarging or deflating, the body holding more fatty tissue and a stretched abdomen. Many women find they are underwhelmed with their post-pregnancy bodies, and even with diet and exercise, feel their youthful body is gone forever. For most women, motherhood is considered to be one of their most beautiful, amazing, wonderful, and bittersweet experience in life. A child, the joys of being a bearer of life, and, well, weight gain, stretch marks, and the loss of good skin integrity. After a woman gives birth, she loses the integrity or tautness of her supple skin, and if she chooses to breastfeed, gravity and the infant's latch-on force can leave her breasts looking saggy and wrinkly. After childbirth, her striae gravidarum on the abdomen will then give way to stretch marks and loose skin folds which many women think are unattractive additions to their features. It's no wonder why there are mothers who worry about losing their shapely figure after they have their first child. That's where the Mommy Makeover cosmetic surgery procedure becomes significant to boosting your self-esteem.
Understanding Mommy Makeover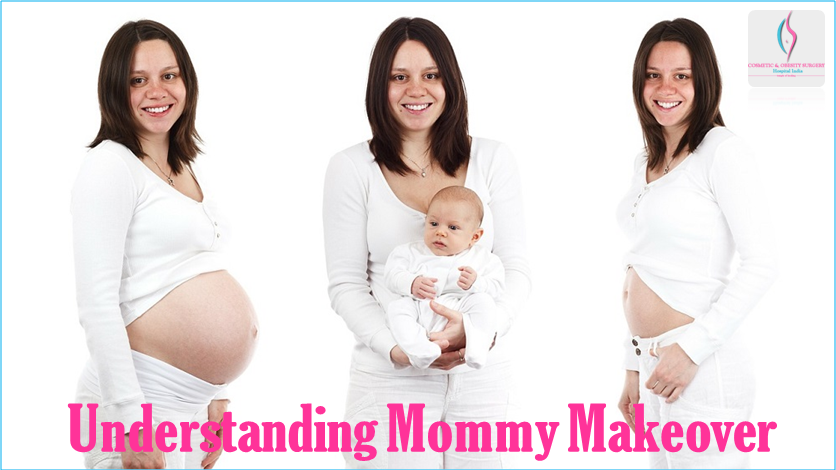 Although pregnancy, childbirth, and nursing impacts each woman differently, the breasts and tummy are typically affected the most. For this reason, different options for breast enhancement and body contouring can be customized specifically to meet your particular needs.
Breast augmentation performed using silicone or saline breast implants can add volume to deflated breasts to help you reclaim your curves after pregnancy and nursing.
A breast lift can raise and reshape your natural breast tissue to enhance your figure without the need for implants. In many cases, a breast lift and breast augmentation are combined to increase cup size while restoring a perky, youthful breast profile.
Tummy tuck surgery repairs the abdominal muscles that often separate after one or more pregnancies, and also removes excess skin and fatty tissue from your waistline.
Liposuction permanently removes excess fatty deposits that remain behind even though you've reached your target weight, like a "muffin top" or love handles. Lipo is often performed along with a tummy tuck for even more impressive body contouring results.
Because each woman's body is different, other women may pursue breast reduction, liposuction in other areas of the body like the inner thighs or under the chin, or even nonsurgical medical spa treatments to help them look more youthful and refreshed.
Mommy Makeover by Specialist Dr Sandip Jain in India

Not every patient is the same, and Dr Sandip Jain incorporates this belief in every aspect of his practice. Dr Sandip Jain takes time to understand your cosmetic goals as well as how you evaluate your quality of life. Dr Sandip Jain is board certified in both general surgery and plastic surgery. He has helped hundreds of women regain their pre-baby figures with the help of a mommy makeover, which is his signature surgery. Known as onnhancement and body contouring, Dr Sandip Jain focuses on a patient-first approach so you feel supported from consultation all the way through your recovery. The right combination of procedures can help resolve the concerns, especially when working under the guidance of an experienced plastic surgeon like Dr Sandip Jain. During your consultation; you can talk with Dr Sandip Jain about your personal appearance goals. From there, you can decide together the best approach to help you reach those goals. For many women, a combination of cosmetic surgery and nonsurgical procedures can complement each other to bring out the best in your face and body. Contact directly with Dr Sandip Jain by posting your query at info@sandipjain.com.
Read in detail about Dr Sandip Jain from www.cosmeticandobesitysurgeryhospitalindia.com/doctors/consult-dr-sandip-jain-best-cosmetic-surgeon-mumbai-address-phone-number-email-id.php
If you are unhappy with your body following pregnancy and want to find out what a personalized mommy makeover could do for you